Movie? Huh? What?
Yes, it's true. J.R.R. Tolkein's fantasy trilogy The Lord of the Rings is in the process of being made into three films by New Line Cinema. Directed and co-written by Peter Jackson, an Oscar nominated screenwriter and well-known independent director, the films will be shot entirely in New Zealand, with a budget of $130 million dollars, and will be released during the seasons of Summer 2001, Christmas 2001, and Summer 2002. Elijah Wood will be playing the lead of Frodo Baggins.
An amazing attention to detail and love for the source material surrounds every aspect of this production, including the actors, director, and even executives at New Line. Tolkien fans are by and large overjoyed at the direction the films are moving in.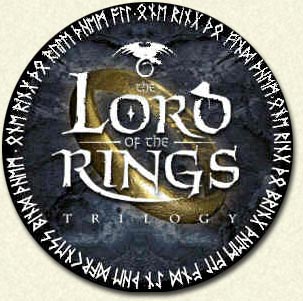 This web page has been created with the purpose of bringing interested parties up to speed on the situation with the films, and providing a one-stop repository of everything currently known about them. It is not intended to be an archive of day-to-day rumors and speculation, just a relatively comprehensive summary of what we know so far.
There is much more speculation than there are confirmed facts on this project. In order to easily identify the accuracy of any given piece of information, text on this page has been color coded according to its level of authenticity:

Sources have not been cited directly on this page, due to the multiple channels through which much of the information here was obtained. However, at the bottom of page 2 is a list of many of the sources where this information was found.