The Fellowship
"The company of the Ring shall be nine..."
---
---
Leave your mouse over an image to reveal its source.
---
Elijah Wood as Frodo Baggins
A young hobbit who inherits a terrible burden.
Notes: Elijah has been called "the most talented actor in his age group in Hollywood history" by Roger Ebert, and has received other critical raves as well. Tolkien is his favorite author. He is currently 19.
Previous Films: The Ice Storm, The Faculty

Internet Movie Database Entry
Elijah Wood's home page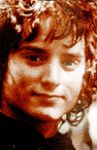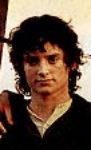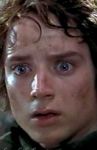 ---
Sean Astin as Sam Gamgee
Frodo's brave and loyal companion.
Notes: As well as appearing in a number of supporting roles over the years since his teen idol days, Sean has been directing short films, including the Oscar nominated "Kangaroo Court." He is currently in his late twenties.
Films: Rudy, Goonies

Internet Movie Database Entry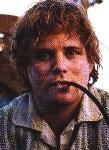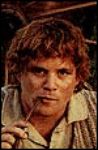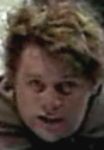 ---
Billy Boyd as Pippin
Frodo's mischievous hobbit friend.
Notes: A Scottish stage actor, Boyd is 30 years old and only 5'4". He is excited to be in the production, calling it a "once in a lifetime opportunity."
Films: Urban Ghost Story

Internet Movie Database Entry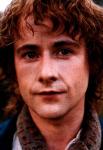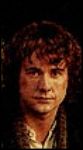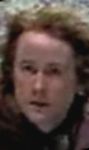 ---
Dominic Monaghan as Merry
Beloved companion of Frodo.
Notes: Best known for his four year stint on the BBC drama Hetty Wainthrop Investigates, Monaghan has been acting professionally since the age of 18, mostly working in Manchester. Lord of the Rings will be his first big screen role.
Films: Hetty Wainthropp Investigates (TV)

Internet Movie Database Entry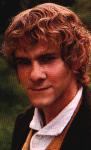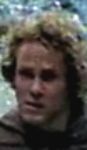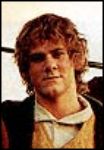 ---
Viggo Mortensen as Aragorn
Rugged wanderer yet heir to the throne of Gondor.
Notes: Originally to be played by Irish actor Stuart Towsend, Mortensen was assigned to the role a week after shooting began.
Films: A Perfect Murder, G.I. Jane, The Prophecy

Internet Movie Database Entry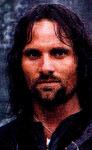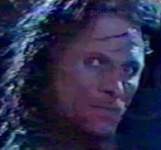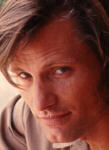 ---
Ian McKellen as Gandalf
A mysterious wizard with great powers.
Notes: Peter Jackson is impressed with Ian's "power and range", Ian "adores the project", and we think he's an excellent choice for the part.
Films: X-Men, Gods and Monsters, Richard III

Internet Movie Database Entry
McKellen.com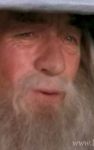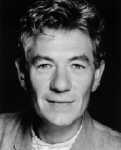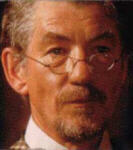 ---
John Rhys-Davies as Gimli
A stout-hearted dwarf.
Notes: This major actor's signing eluded all the movie rumor sites, until a random airport encounter broke the news.
Films: Raiders of the Lost Ark, Sliders (TV)

Internet Movie Database Entry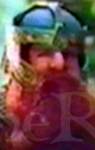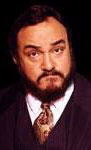 ---
Orlando Bloom as Legolas
Elf who befriends Gimli.
Notes: Cast just months after graduating from a London drama school, Bloom suffered a serious back injury several years ago that causes him to be still much of the time. He says this quality is a great help in portraying Legolas.
Films: Wilde, Midsomer Murders (TV)

Internet Movie Database Entry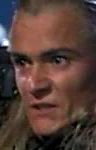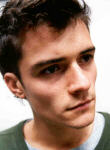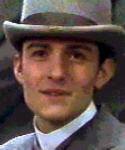 ---
Sean Bean as Boromir
Human warrior tempted by the Ring's power.
Notes: Long rumored as a contendor for Aragorn, fans were pleased nonetheless when Bean was cast as Boromir. Most of his scenes were filmed in 1999, but he returned to New Zealand in June 2000 to film the Council of Elrond scene.
Films: Goldeneye, Ronin

Internet Movie Database Entry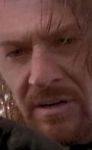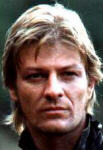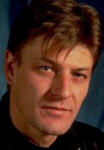 ---
---
---