Supporting Actors
"He should not vow to walk in the dark, who has not seen the nightfall."
---
---
Leave your mouse over an image to reveal its source.
---
Ian Holm as Bilbo Baggins
Frodo's elderly uncle and former owner of the Ring.
Notes: An excellent character actor, Holm is no stranger to Tolkien: he played Frodo in a widely acclaimed BBC Radio Production twenty years ago. He worked for five weeks on the movies early in 2000, and has been lavishing praise on the production ever since.
Films: The Sweet Hereafter, Brazil, The Fifth Element

Internet Movie Database Entry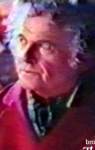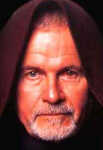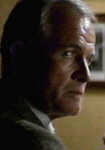 ---
Liv Tyler as Arwen
The beautiful daughter of Elrond.
Notes: Originally, news articles listed her role as "Queen of the Fairies," but it soon became apparent she was playing the role of Arwen. The character has only a few speaking lines in the book; her role has been beefed up to carry her romance with Aragorn through all three movies.
Films: Armageddon, That Thing You Do

Internet Movie Database Entry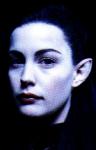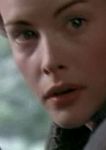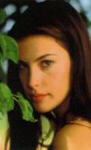 ---
Cate Blanchett as Galadriel
One of the oldest and wisest elves in Middle-Earth.
Notes: This small but vitally important role will be filled gloriously by Blanchett, who has been very enthusiastic about the project despite a mere ten days of shooting.
Films: The Talented Mr. Ripley, Elizabeth, Oscar and Lucinda

Internet Movie Database Entry
Aussie Cate Blanchett Online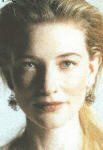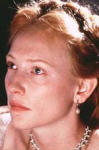 ---
Miranda Otto as Eowyn
Theoden's brave niece who saves her people.
Notes: Cast well after production had begin, this Australian actress took on a role that had long been rumored to be filled by Uma Thurman.
Films: The Thin Red Line, Dead Letter Office

Internet Movie Database Entry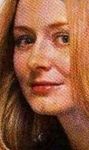 ---
Karl Urban as Eomer
Prince of Rohan and nephew of Theoden.
Notes: A New Zealand star, Urban has appeared in a number of television shows produced there. He is most well-known in the States for his roles as Cupid and Julius Caesar in the Xena/Hercules universe.
Films: Heaven, Via Satellite, Privateers (TV)

Internet Movie Database Entry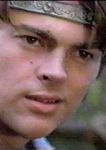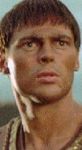 ---
David Wenham as Faramir
Brother to Boromir and friend of the hobbits.
Notes: This Australian star's casting, delayed until March 2000, put to rest long-running rumors that Ethan Hawke would play the part.
Films: The Boys, SeaChange (TV), Cosi

Internet Movie Database Entry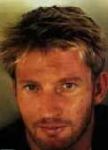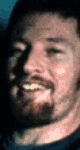 ---
Hugo Weaving as Elrond
Patriarch of Rivendell and wisest of elves.
Notes: Another late casting choice, Weaving's role as Elrond will only expand his eclectic range of characters, including a computer intelligence, a drag queen, and a talking dog.
Films: The Matrix; Adventures of Priscilla, Queen of the Desert; Babe (voice)

Internet Movie Database Entry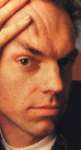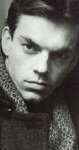 ---
Bernard Hill as Theoden
Aging king of Edoras who rides into battle one last time.
Notes: Most famous for his role as Captain Smith in Titanic, Hill is also a talented Shakespearean actor.
Films: Titanic, The Ghost and the Darkness, Shirley Valentine

Internet Movie Database Entry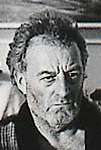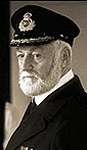 ---
John Noble as Denethor
Steward of Gondor, father to Faramir and Boromir.
Notes: This Australian actor was not cast until nearly a year after filming had begun. Note his resemblance to screen son Sean Bean (Boromir).
Films: Nostradamus Kid, All Saints (TV), Hills End (TV)

Internet Movie Database Entry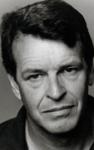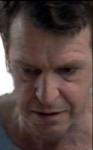 ---
---
---